Home
News & Events
Study
Research
Members & Staff
Publications
Friends of the Hellenic Institute
Contact Us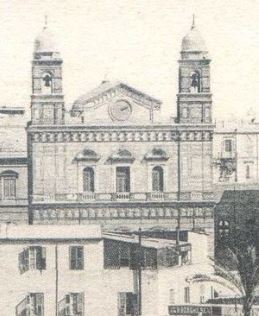 Centre for Greek Diaspora Studies
PUBLICATIONS
The Hellenic Institute publishes its own series of texts, monographs and collections of essays with Porphyrogenitus Publishers Ltd.
"Sweet Land ...": Lectures on the History and Culture of Cyprus

, edited by J. Chrysostomides and Charalambos Dendrinos (Camberley, 2006). 320 pp., 170x245 mm, illustrations: 50 coloured, 6 B/W, 2 maps, index. Paperback. ISBN 1 871328 15 2. Price: £24.99.

A collection of papers which explore perceptions and self-perceptions of the 'Cypriot' through the ages. The papers comprise a variety of themes, from history, archaeology and linguistics, to art and literature, manuscripts and travel, hagiography and religion, sociology and psychology, covering the whole period of Cypriot history, from the prehistoric age, through the classical Greek and Hellenistic times, to the Roman, Byzantine, Frankish and Venetian periods, and finally the Ottoman and British rule to the present.

The Greek Islands and the Sea: Proceedings of the International Colloquium held at The Hellenic Institute, Royal Holloway, University of London, 21-22 September 2001

, edited by J. Chrysostomides, Charalambos Dendrinos and Jonathan Harris (Camberley, 2004). 170x245 mm, 304 pages, 40 B/W illustrations including maps, index. Paperback. ISBN 1 871 328 14 4. Price: £24.99.

A collection of 13 papers given by scholars, exploring various aspects of the activities and vicissitudes of the seafaring Greeks and other peoples, who at various stages left their imprint on the history of the Greek Islands and the Mediterranean. The papers, spanning from the Prehistoric Age, through the Classical and Hellenistic times, to Byzantium and the Post-Byzantine Period to the present, cast new light on many areas including religion, society, ethnography, demography, law, economy, trade, navigation, travel, cartography, fishing, husbandry, and poetry.

The Letter of the Three Patriarchs to Emperor Theophilos and Related Texts

, edited by Joseph A. Munitiz, J. Chrysostomides, Eirene Harvalia-Crook and Charalambos Dendrinos (Camberley, 1997). 408 pp., 240x160 mm, illustrations: 2 coloured, 9 B/W, index verborum, general index. Hardback. ISBN 1 871328 12 8. Price: £65.

The volume contains a new annotated critical edition with English translation of three major texts which shed light on the second phase of Byzantine iconoclasm (813-843) and the theological issues which continued to arouse interest in the subsequent centuries as the extant manuscripts indicate. The edition is accompanied by four interpretive essays on authenticity, style and language, the manuscript tradition and iconography. The study is a result of a concerted effort by a group of scholars and graduate students of the University of London working Seminar on Editing Byzantine Texts.

Monumenta Peloponnesiaca. Documents for the History of the Peloponnese in the Fourteenth and Fifteenth Centuries

, edited by J. Chrysostomides (Camberley, 1995). 704 pp., 280x220 mm, 16 B/W illustrations, map, select vocabulary, general index. Hardback. ISBN 1 871328 06 3. Price: £130.

A collection of 320 fully annotated documents in Latin, Italian and Greek, drawn from the archives of Dubrovnik, Florence, Malta, Paris, the Vatican and Venice, the majority of which are previously unpublished. The edition of these documents shed new light and are a major contribution to the understanding of the political, social and economic issues concerning the Eastern Mediterranean and in particular the Peloponnese under Byzantine and Frankish rule.

Greek Emigres in the West, 1400-1520

, by Jonathan Harris (Camberley, 1995). 282 pp., 220x150 mm, index. Hardback. ISBN 1 871328 11 X. Price: £45.

Most studies of emigration from Constantinople and Greece in Western Europe during this period have focused on the scholars who contributed so much to the study of Greek during the Italian Renaissance. This original investigation reveals that the emigrants also included physicians, shipbuilders, artists and other skilled craftsmen, and argues that the readiness of western regimes to employ them undermines traditional assumptions about Byzantium's cultural and technological backwardness in the century before the fall of Constantinople.

The Journals and Letters of George Finlay

, edited by Joan M. Hussey, 2 vols. (Camberley, 1995), vol. 1: 490 pp., vol. 2: 457 pp., 240x165 mm, index, ISBN 18 8713288 108 1. Hardback. Price: £95 (2 vols.)

The journals and selected correspondence of the distinguished nineteenth-century Scottish scholar, historian, traveller, political commentator and philhellene. His writings give a vivid picture of the problems in travelling during the nineteenth century, as well as a general view into the day-to-day life of the people of Greece, Turkey, England and other western European countries. It is an invaluable source to topographers, archaeologists and historians of Greece, the European Powers and the Ottoman Empire. Published in two volumes, it is richly illustrated with over 130 of Finlay's own sketches.

Byzantine Women

, by J. Chrysostomides (Camberley, 1993). 20 pp., 210x145 mm. Paperback. ISBN 1 871328 09 8. Price: £4.

Originally a lecture delivered to the Lykeion tōn Hellēnidōn in London, this short study examines Byzantine women from all walks of life, from empresses to prostitutes, who surface in contemporary records. The majority can only be known as a mass, but now and then a few individuals emerge to assert their identity.

Kathēgētria: Essays presented to Joan Hussey on her 80th birthday

, edited by J. Chrysostomides (Camberley, 1988). 543 pp., 242x170 mm, illustrations: 1 B/W, 2 drawings, index. Hardback. ISBN 1 871328 00 4. Price: £45.

A collection of 31 essays exploring a wide range of important aspects of Byzantine political and ecclesiastical history, theology, hagiography, archaeology and economy by distinguished scholars, written as a tribute to the distinguished British Byzantinist, Professor Joan M. Hussey (1907-2006). Contributors include M. Anastos, Averil Cameron, J. Darrouzès, F. Halkin, B. Hamilton, H. Hunger, J. Koder, A.H.S. Megaw, J. Meyendorff, J.A. Munitiz, N. Oikonomides, G. Podskalsky, E. Catafygiotou-Topping and Sir Steven Runciman.
These publications can be ordered directly from Porphyrogenitus Publishers Ltd, 27 Upper Gordon Road, Camberley, Surrey, GU15 2HJ, United Kingdom.